NO CREDIT NEEDED
UP TO 6 MONTHS SAME AS CASH
FREE DELIVERY & SERVICE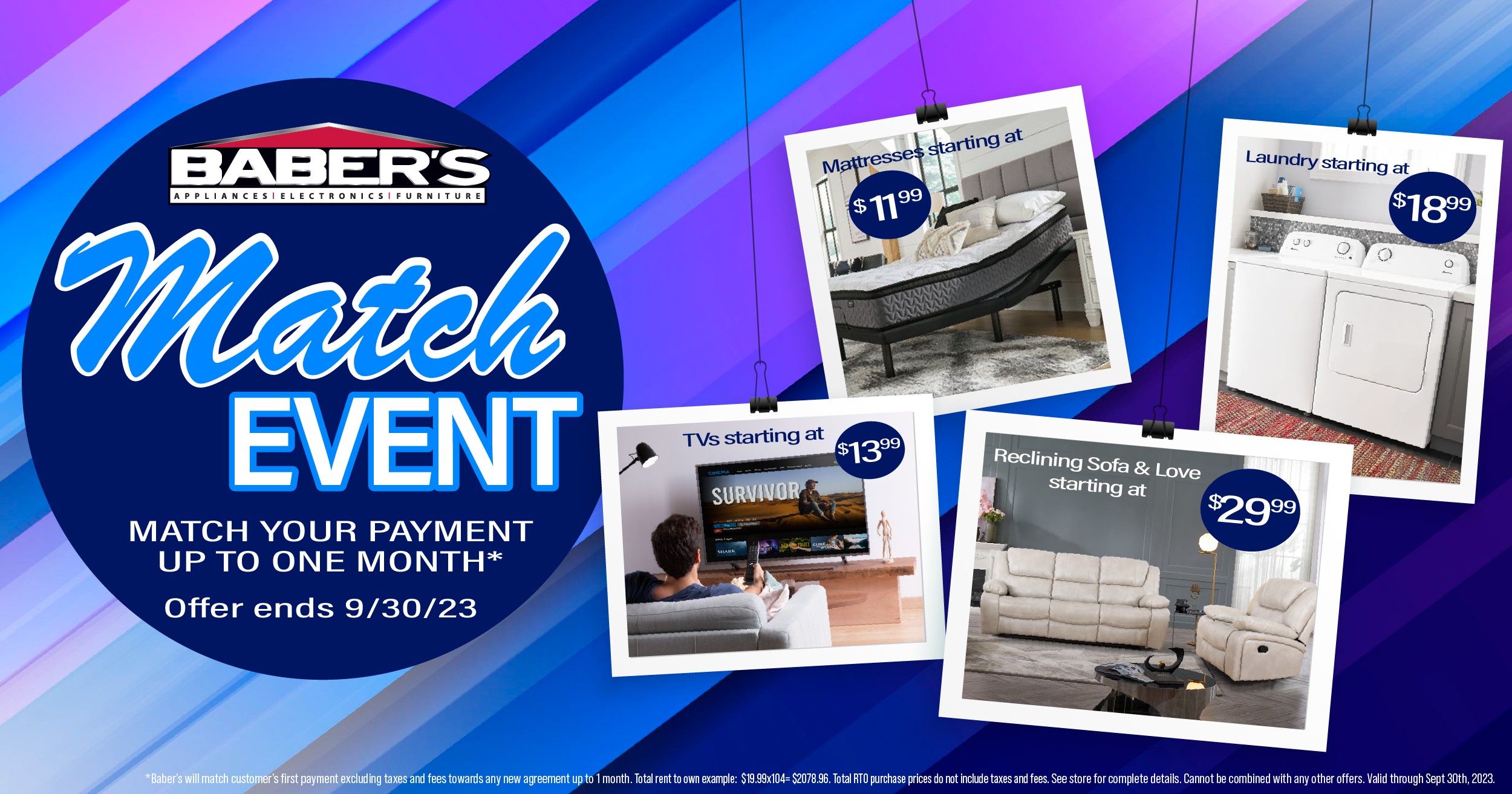 Express Order Form

To receive special offers.

Baber's is located throughout Mississippi, Alabama, Florida and Louisiana. We offer the best service and the best brands at the lowest prices.
Beat the Competition
Baber's will match the price of the same brand and model advertised at any of our Rent to Own competitors..
Refer a Friend
Get $30 OFF your next payment when you refer a friend.
Testimonials
Great Deals and Even Better Service. So many awesome things to choose from.
Baber's in Wiggins you really are great people. Thanks for your help last week. The store manager was very helpful and knowledgeable. I would refer this store to anyone I know. Happy Holidays.
It's not just couches and beds. They have phones, computers and other electronics.